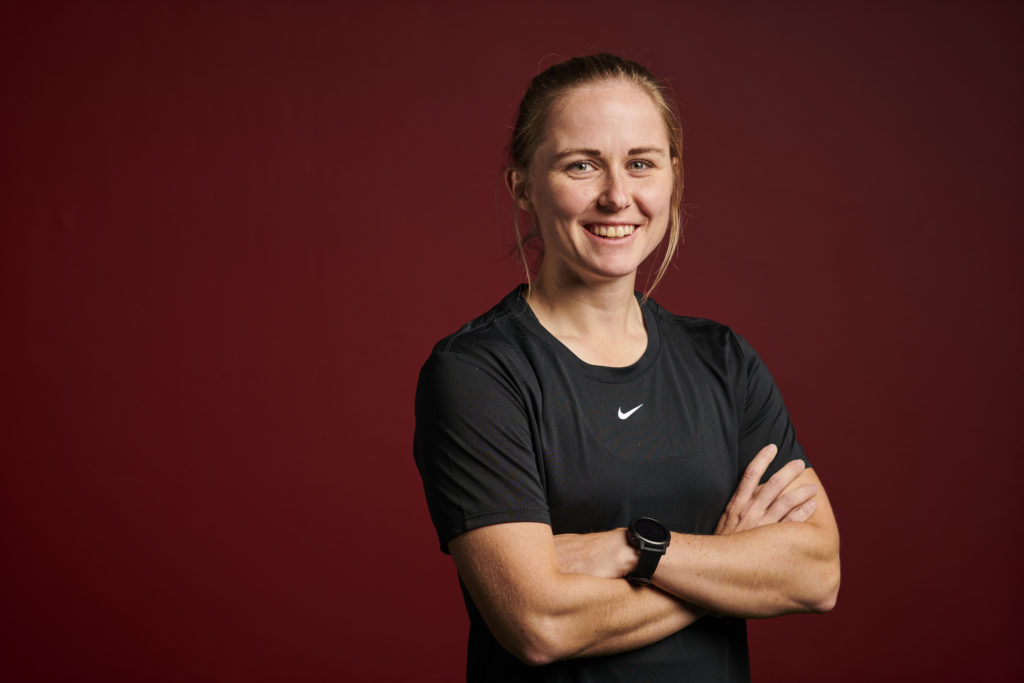 Mariell Bruun is working as a performance and golf coach for EDGE Golf! – coaching athletes in all ages within sport specific and general training.  
For the past three years she has coached golfers at all levels and ages within physical training and golf technique. She has gained valuable experience in how to help you develop an athletic and golf swing.
Mariells education and her own professional sports career makes her very competent and experienced within golf and specific training. 
Performance Coach & Golf Coach, EDGE Performance! 

Performance Coach & Group Trainer, EDGE Future! 

Golf Coach, Asker GK 

Junior Trainee Coach, Team Norway Golf  

Former Golf Coach, Toppgolf (Past) 

Former Golf Professional (Past) 

 
Educations, Certifications & Courses:
Certified Personal Trainer, AFPT 

Certified Nutritionist, AFPT 

Certified Online Trainer, AFPT 

Sales, Marketing and Coaching, AFPT 

Olympic -& Weightlifting, AFPT  

Certified Performance Specialist, EXOS 

Certified Fitness Specialist, EXOS 

Certified Golf Fitness Specialist, NASM 

Certified CrossFit L1 Trainer, CrossFit 

Certified Level 2 Golf, Junior, Fitness and Power Specialist, TPI  

Certified Level 2 Trackman Professional, Trackman 

Certified Level 2 SuperSpeed Professional, SuperSpeed 

Golf Trainer Level 1 (Level 2 ongoing), Norwegian Golf Federation 

Science of Training Young Athletes Part 1, University of Florida 

Double Bachelor (Communications and Economics), University of Denver